Multi-Million Dollar Settlement Reached After Ground Breaking Trial
A multi-million dollar settlement has been obtained by Paul Kiesel on behalf of clients Nathaniel T. and Gary R. after a jury verdict shattered a decade's old practice of magazine clearing houses classifying salespeople as independent contractors in order to escape liability.  The 12 person jury unanimously decided that the magazine clearing house, Atlantic Circulation Inc., was the employer of Nathaniel and Gary, who traveled from town to town knocking on doors selling magazines for the exclusive benefit of the magazine clearing house.  Prior to this trial, magazine clearing houses in California and across the country enjoyed the benefits of the employee/employer relationship without any of the responsibilities of the relationship. These magazine clearing houses employ thousands of young men and women working up to 12 hours a day exclusively selling magazine subscriptions on behalf of the clearing houses. In the case of Atlantic Circulation, Inc., the company exhibited total control over the plaintiffs including: where they could sell, which magazines they could sell and which sales pitch would be used.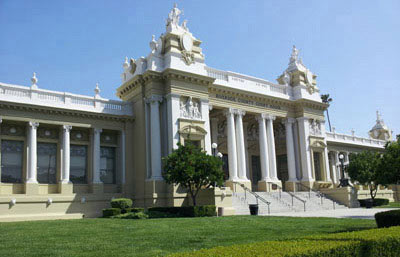 Riverside Superior Court, location of trial
Atlantic Circulation Inc. greatly benefited from this employer/employee relationship, but when Nathaniel and Gary were seriously injured during their work for Atlantic Circulation, the company refused to provide any benefits, medical or otherwise, to them. Instead, Atlantic Circulation insisted that the young men were, at most, independent contractors who were not entitled to any compensation at all.
"Thanks to the outstanding decision reached by this jury, magazine clearing house corporations will be held accountable when young men and women are injured during the course and scope of their employment for that company", according to Paul Kiesel. "This is not only a big, life altering verdict for our two brave clients, who were so seriously injured, but is a victory for all people who were, until now, in a relationship with corporations where the company held all the control and benefits, without any of the potential liability to those who worked for them".
_____________________________________________________________________________________