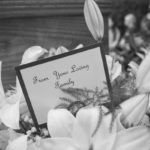 Wrongful Death
The death of a family member is always a profound loss. Experiencing a death caused by the wrongful act of a careless person or organization is an even more excruciating loss. When a loved one is robbed of years of life, that death can shake a family to its core, often resulting in financial worry and uncertainty for the future. If you are considering legal action, our team of experienced Los Angeles wrongful death lawyers at Kiesel Law LLP can help.
CALL US AT (310) 854-4444 TO SCHEDULE A CONSULTATION
We know that sensitive, caring and responsive legal representation is of critical importance throughout our relationship with our clients. We also understand that we can never undo the harm or bring back a loved one. But we can and do aggressively seek fair and full compensation for the loss of financial support and the loss of love, care, and comfort that the wrongful death has caused. 
Our Los Angeles wrongful death lawyers can also make the world safer by urging better behavior, safer products, and more thoughtful business practices. Ensuring that another family does not suffer in the future is a comforting testament to the life of the departed loved one.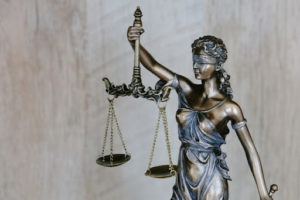 What is Wrongful Death in California?
A wrongful death occurs when an individual dies due to someone else's wrongful act, either through negligence, gross negligence, recklessness, or intentional wrongful acts. Under California's wrongful death law, surviving family members or the estate can hire a wrongful death attorney to sue for damages. 
California Code of Civil Procedure 377.60 allows the following family members to sue for wrongful death:
Surviving spouse

Domestic partner

Children

Grandchildren (if the decedent's children are deceased)

Other minor children dependent upon the decedent for at least 50% of financial support (such as stepchildren)

Any other individual entitled to the deceased's property under California's laws on intestate succession.
Examples of Wrongful Death in California
These are some of the circumstances where our team of experienced wrongful death lawyers in Los Angeles can help:
Murder/manslaughter

Drowning

Assault and battery

Workplace accident 

Elder abuse or neglect

Child abuse or neglect

Medical malpractice
A Los Angeles wrongful death attorney will help you investigate and evaluate the incident to determine whether you may qualify to file for wrongful death. Like with personal injury lawsuits, the defendant's liability in a wrongful death case in California is only expressed in terms of damages. Those who qualify for a wrongful death suit under the California Code of Civil Procedure Section 377.60 can recover both economic and non-economic damages for their loss. Damages in a wrongful death suit in California may include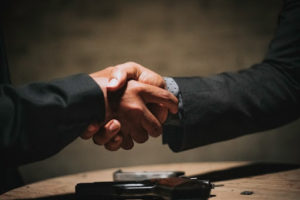 Funeral and burial expenses

Loss of financial support

Loss of gifts plaintiff would have expected to receive from the decedent

Loss of valuable household services 

Loss of love, companionship, comfort, care, protection, etc. provided by decedent 

Loss of decedent's training and guidance 
In California, the statute of limitations for a wrongful death claim is two years from the date of the decedent's passing. If you believe your loved one experienced a wrongful death in Southern California, don't wait to speak to an attorney. 
Are you looking for justice after the death of a loved one? We can help. While our team of Los Angeles wrongful death lawyers can never replace the loss of your loved one, we can help make that loss a little more bearable by fighting for your rights–and winning. 
Contact the Best Wrongful Death Lawyers in Los Angeles County
At Kiesel Law LLP, our Los Angeles wrongful death attorneys have a combined 150 years of experience representing victims. We have a proven track record in virtually every type of wrongful death lawsuit. Our results and our leadership have been recognized at the highest levels of our profession. But more importantly to us, our results have been critical to improving the lives of the most important people – our clients.
When you have experienced such a detrimental loss, you need the best wrongful death lawyers in Los Angeles to ensure you get the justice you deserve. Call our office today at (310) 854-4444 to speak with the most qualified wrongful death law firm in Los Angeles and surrounding areas.