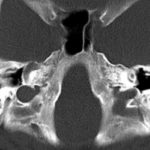 Brain and Spinal Injuries
We are, as human beings, able to think, to reason, to ponder and to learn. We can feel emotions both wonderful and sad; we can hope and dream; we can aspire and rejoice; we can teach and assist our families and friends. We can laugh. We can love. All of these fundamental aspects of life are made possible by the brain. The brain is, in short, where our selves reside.
It is thus difficult to conceive of an event in one's life that can be more profoundly devastating than a traumatic injury to the brain. Even a mild brain injury can alter one's life forever. Significant changes to one's personality, to one's ability to think as before, and to one's ability to work and to enjoy life may result from such an injury, and can lead to great personal frustration as well as severe financial stresses in a brain injury victim's life. Rehabilitation efforts can be lengthy and expensive. Necessary physical adjustments to the victim's home can be very disruptive and very expensive. The loss of one's ability to work can jeopardize all aspects of the victim's financial future, as well as that of the family.
At Kiesel Law, LLP, we recognize that victims of traumatic brain injuries require specialized, highly-sophisticated representation. Our attorneys have vast experience representing people whose lives have been changed due to traumatic brain injury resulting from the carelessness of others. We know the law, and we know the medical issues. Brain injury cases require lawyers who can handle issues involving neurology, neurosurgery, psychiatry, psychology, neuropsychology, neuropsychometric testing, neuropharmacology, neurocognitive therapies, life care planning, vocational rehabilitation, and potentially many other medical and related fields. We have the knowledge and resources to provide our clients the best, and we have done so consistently. Our track record speaks for itself.
While we aggressively seek the greatest possible recovery for our clients, we are also compassionate in assisting our clients and their families throughout the litigation and beyond. Simply put, we understand the enormous day-to-day difficulties our clients and their families face in dealing with such a tragedy. We pride ourselves on being available to do whatever we can to assist, whenever it is needed.