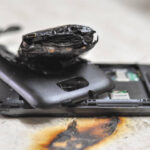 Product Liability
In our modern, consumerist society, more items are available to purchase than ever before. Products are everywhere and are produced at lightning speeds, with more and more manufactured goods hitting the market each day. 
Consumers expect these products to be safe and free from defects. Unfortunately, this is not always the case. Sometimes defective products hit the market and injure us through no fault of our own. 
If you have been injured by a defective product, whether it be a toy, car, plane, or machine, you may be entitled to bring a product liability claim or lawsuit. The experienced product liability lawyers at Kiesel Law will work with you to determine if you have a product liability case on your hands.
CALL US AT (310) 854-4444 TO SCHEDULE A CONSULTATION
What is Product Liability?
Product liability refers to holding a manufacturer or seller responsible for placing a dangerous or defective product in the hands of consumers. When manufacturers fail to safely design or manufacture consumer goods, the results can be disastrous, resulting in people suffering life-altering injuries. 
Because the dangers of improperly designed and/or manufactured consumer goods are so great, laws regulate the production and distribution of these items. A defective product attorney helps their client navigate the complexities of California product liability laws and fights for their right to compensation.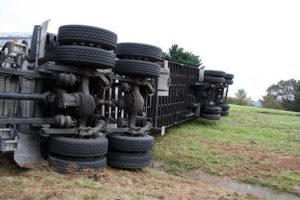 Defective product liability claims fall into three categories: 
Defective design

Defective manufacture

Inadequate warnings or instructions for proper use
The reality is that manufacturers are concerned about one thing: profit. This can lead to manufacturers failing to take the time to properly design or test consumer goods before they are put on the market. In a country driven by consumer goods, mistakes happen, leading to products reaching consumers that are not as safe as they should be.
At Kiesel Law LLP, our defective product lawyers understand this reality and take product liability in California very seriously. 
Types of Injuries Caused by Defective Products
These are some of the most common types of injuries that can occur due to defective products: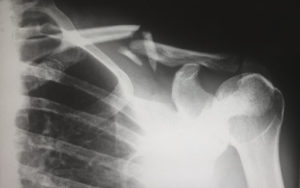 Blindness and eye injuries

Burns

Cancer

Concussions

Joint damage

PTSD

Whiplash from

auto accidents
If you have suffered any injuries due to suspected product defects, contact a defective product lawyer right away. California's statute of limitations for product liability is two years and begins from when you knew or should have known about your injury.
How a Product Liability Lawyer Can Help
Defective products can injure both users and bystanders, resulting in medical bills, lengthy disabilities, and loss of income. If you have received any type of harm from a product defect, speak to a defective product lawyer and inquire about possible compensation.
In a defective product liability lawsuit, the injured individual may have grounds to sue the manufacturer, wholesaler, or even the distributor, depending on the type of defect. 
Generally, there are three types of product liability cases:
Negligence

Strict Liability 

Breach of Warranty
There are also three types of damages you can receive in a product liability lawsuit: 
Economic Damages

General Damages

Punitive Damages
Sometimes, the defective design or manufacturing of a product can harm many other people, resulting in a class action lawsuit, where all plaintiffs share the settlement.   
Contact the Best Product Liability Lawyers in California
The laws governing product liability are different than those of general personal injury law, so hiring a law firm with experience in this area is critical. We are highly experienced defective product attorneys who have handled hundreds of product liability cases, including defective car/airplane parts, children's toys, construction equipment, personal home goods, and medical devices. Because of the various laws that regulate different products, it is imperative that product liability lawyers know the specific laws that apply to each case, and we know them intimately.
In proving a product liability case, specialized experts in the fields of metallurgy, manufacturing, fire cause or origin, accident reconstruction, biomechanics, and human factors may be required in any given case. We know and work with only the best experts to ensure that we maximize the overall recovery for our clients.
If you have suffered injuries due to a defective product, contact the product liability lawyers at Kiesel Law right away. We will work with you to determine whether you can sue for damages. Our track record and leadership in the California legal community will assure you of the best possible representation for your defective product claims.