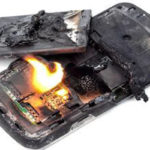 Product Defects
If you have been injured by a defective product, whether it be a toy, car, plane, machine or any other part, you may be entitled to bring a product liability claim or lawsuit.
Product liability refers to holding a manufacturer or seller responsible for placing a dangerous or defective product in the hands of consumers.  When manufacturers fail to safely design or manufacture consumer goods, the results can be disastrous, resulting in people suffering life altering injuries.  Because the dangers of improperly designed and/or manufactured consumer goods are so great, there are laws that regulate the production and distribution of these items.
The reality is that manufacturers are concerned about one thing – profits.  This can lead to manufacturers failing to take the time to properly design or test consumer goods before they are put on the market.  In a country driven by consumer goods, mistakes happen, leading to products reaching consumers that are not as safe as they should be.  At Kiesel Law LLP, we understand this reality.
The laws governing product liability are different than those of general personal injury law, so hiring a law firm with experience in this area is critical.  We are highly experienced attorneys who have handled hundreds of products liability cases from defective car/airplane parts, children's toys, construction equipment, personal home goods and medical devices.  Because of the various laws that regulate different products, it is imperative that attorneys know the specific laws that apply to each case, and we know them intimately.
In proving a product liability case, specialized experts in the fields of metallurgy, manufacturing, fire cause or origin, accident reconstruction, bio mechanics, and human factors may be required in any given case.  We know and work with only the best experts to ensure that we maximize the overall recovery for our clients.