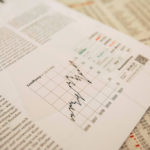 Broker and Securities Fraud
Every year, thousands of investors are taken advantage of by the very professionals they turned to for help. Fortunately, the securities fraud lawyers Kiesel Law, LLP have a long tradition of representing those who have been wronged. Have you been the victim of negligence, fraud, unfair practices, or other improper forms of conduct? We will do everything to make sure the individuals and organizations responsible are held accountable.
Being the victim of securities fraud can be just as emotionally and financially damaging as sustaining a traumatic personal injury. Just as some physical injuries are the direct result of someone else's careless or harmful behavior, some financial injuries are the consequences of others' actions.
In such cases, you may be entitled to compensation. Don't suffer alone; contact the experienced securities and commodities fraud lawyers at Kiesel Law, LLP today.
CALL US AT (310) 854-4444 TO SCHEDULE A CONSULTATION
What is Broker and Securities Fraud?
Securities and commodities fraud, also called investment fraud, is considered a "white-collar crime." It occurs when important information is withheld or misrepresented when presented to investors. When this is done by a broker, it is referred to as stock broker fraud. However, brokerage firms, investment banks, corporations, and other organizations can also be sued for committing securities fraud.
Examples of this kind of fraudulent behavior include: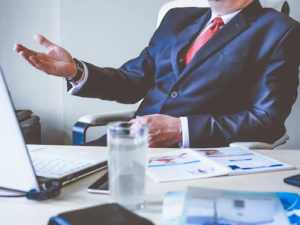 recommending "unsuitable" investments to clients in light of the client's financial situation, age, or goals

"churning" an account by engaging in excessive trading solely to generate commissions;

misrepresenting to clients the financial products and services being offered

selling so-called "alternative" or exotic investments that are complicated and often structured in such a way that excessive fees and costs are paid to the financial services company with the financial product doomed to failure.
As shown during the financial crisis of 2008, even the largest and most allegedly "reputable" financial service companies engage in harmful and illegal conduct. Get the justice you deserve; contact one of Kiesel Law's stock broker fraud lawyers now.
Proving Broker and Securities Fraud
Being a federal crime, those convicted of securities fraud receive harsh punishments. Penalties can include up to twenty years in prison followed by three years of supervised release, $5 million in fines, and the confiscation of all profits and property obtained using fraudulently acquired funds.
Along with stiffer punishments, however, comes a higher degree of scrutiny for plaintiffs seeking compensation. Bringing a class action lawsuit against a major corporation or firm can be especially difficult.
Proving securities fraud requires a person to be able to show that their broker or someone else in the financial services industry misrepresented or omitted pertinent information. The defendant must also prove that this information was misrepresented or omitted either intentionally or through criminal negligence.
Additionally, the plaintiff must also prove that this misrepresented or omitted information was essential to their decision-making process. They must show that their justifiable reliance on this information evidences a causal connection with their investment choices. Finally, the plaintiff must prove that they suffered real and demonstrable damages as a result of this misinformation.
Get in Touch with a Skilled Securities Fraud Lawyer Now
For more than 30 years, the securities fraud lawyers at Kiesel Law, LLP have represented individuals and institutions who have suffered losses due to the fraud and malpractice of financial professionals and their affiliated companies. We have worked hand-in-hand with investment industry experts to develop a financial services practice group able to successfully pursue compensation for those who deserve it.
If you think you have been the victim of fraudulent investment practices, don't wait another minute; contact a stock broker fraud lawyer at Kiesel Law, LLP today for a free consultation.