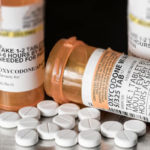 Pharma / Drug Product Liability
When we take prescription or over-the-counter medication, we don't expect to be harmed or to have any serious and unexpected side effects. Unfortunately, that isn't always the case. Each day, dangerous drugs cause serious injury or death to unsuspecting consumers.
Pharmaceutical injuries occur when individuals take defective or dangerous prescription and over-the-counter drugs and experience adverse reactions. If you think you have been the victim of a pharmaceutical drug injury, you need to speak with a qualified defective drug attorney immediately. 
At Kiesel Law LLP, our pharmaceutical lawyers can help you determine whether you should pursue pharmaceutical litigation.
CALL US AT (310) 854-4444 TO SCHEDULE A CONSULTATION
What is Pharmaceutical Litigation?
Pharmaceutical litigation (or drug litigation) is a type of lawsuit filed against a pharmaceutical company or other at-fault parties over medication and medical devices. 
Frequently, when a manufacturer rushes a product to market without adequate testing, the manufacturer knows its product is dangerous. Unfortunately, in many instances, serious injury or wrongful death could have been avoided had the manufacturer properly tested its pharmaceutical and medical device products.
In such instances, a qualified drug injury lawyer will stand by your side to pursue a drug injury lawsuit. 
There are three types of pharmaceutical injury litigation: 
Design defects: when side effects outweigh benefits

Manufacturing defects: a batch is contaminated during manufacturing

Failure to warn/improper instructions: drug makers do not warn consumers about a known side effect
Depending on the circumstances of the case, the drug manufacturer may not be the only one responsible. These are the possible defendants in a drug liability lawsuit: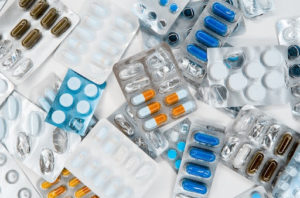 Manufacturer: can be at fault for any three causes of action (design, manufacturing, warnings)

Laboratory: mistakes during the drug testing process or falsification of records would make the lab vulnerable to a lawsuit

Doctor: if your doctor did not provide you with all known information, including side-effects, they might be liable

Pharmacy: If a pharmacist gave you the wrong drug or dosage, they would be liable for your injury  
Working with an experienced defective drugs attorney will ensure that you have the strongest case possible, regardless of who is ultimately at fault for your injury. 
How a Drug Injury Lawyer Can Help
We know that the effects of a defective drug can be devastating. Whether you are facing serious medical complications or have just lost a loved one due to dangerous drugs or defective medical equipment, we don't want you feeling overwhelmed and hopeless. We are here to help. 
The drug injury lawyers at Kiesel Law LLP have the experience, skill, and commitment to prosecute pharmaceutical cases. Our lawyers force manufacturers to take responsibility for selling defective drugs and medical devices. Litigation is often the only way to make giant pharmaceutical companies understand that the public will not tolerate life-threatening drugs and unfair business practices.
If you believe that you are the victim of dangerous drugs, don't wait to speak to an attorney. California has a two-year statute of limitations for defective drug liability cases. Once your case begins, you can expect it to take 2-4 years, or possibly even longer, before a resolution is reached.   
We have litigated cases involving the following drugs, the use of which have contributed to a range of debilitating conditions such as heart attack, blood clots, stroke, birth defects, and death: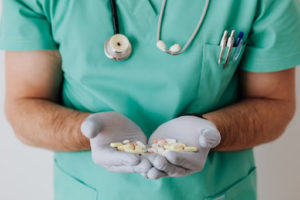 | | | |
| --- | --- | --- |
| Vioxx | Ocella | Zoloft |
| Avandia | Trasylol | Paxil |
| Yaz | Topamax | Lexapro |
| Yasmin | Prozac | Celexa |
Defective Medical Devices
Defective drugs are not the only cause for pharmaceutical litigation. Dangerous or defective medical devices, such as faulty pacemakers, surgical instruments, prosthetics, and implants, can cause pharmaceutical litigation if the person who undergoes surgery or uses a medical device is injured or dies as a result.
Kiesel Law LLP is committed to halting the sale of defective medical devices which have injured patients. Consumers should not suffer the consequences of hasty design and unsatisfactory laboratory testing.
For instance, faulty hip implants, such as the recently recalled DePuy ASR Hip System and other metal-on-metal hip devices have been found to loosen, break, and release toxic metal ions into the bloodstream. Often, patients are forced to undergo excruciating explantation and revision surgery to correct the problems. 
Legal action with the help of a defective medical device lawyer will ensure that the manufacturers of these devices are held accountable for their mistakes, and patients get compensated for their injuries.
Contact the Best Pharmaceutical Lawyers
Kiesel Law LLP has built a strong reputation for successfully handling and resolving lawsuits against manufacturers of dangerous drugs. Oftentimes, pharmaceutical companies tell only one side of the story concerning the safety of their drugs. 
Frequently, drugs are promoted as being safe and effective without any disclosure of the risks and side effects that are known by the manufacturer to be associated with the medications. Our defective drug attorneys are dedicated to ending this unfair practice of deceptive marketing.  
We will tell your side of the story. 
If you would like to learn more about Kiesel Law LLP's qualified drug injury lawyers or receive a free consultation, please contact our firm.