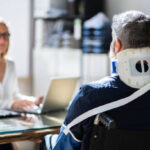 Personal Injury
Kiesel Law LLP obtains justice for people who have suffered a personal injury to themselves or their loved ones. Sometimes, a fender bender or fall at work are just minor inconveniences. Other times, these accidents cause serious bodily harm, interfering with your ability to work, provide for your family, and even handle simple day-to-day tasks. When this happens, you need a skilled Los Angeles personal injury lawyer. 
If you are considering legal action, our team of experienced Los Angeles personal injury lawyers at Kiesel Law LLP can help.
CALL US AT (310) 854-4444 TO SCHEDULE A CONSULTATION
What is Personal Injury in California?
A personal injury claim is a type of civil lawsuit filed when an individual suffers harm or loss resulting from an emotional, physical, or psychological injury. In California, anyone can be held liable for intentionally or negligently causing harm to another individual. In such cases, both an individual and an entity (business, organization, government agency, etc.) can be at fault. 
Personal injuries encompass a wide scope of circumstances and damages, and your Los Angeles personal injury attorney will be able to work with you on your specific case to determine whether you have grounds for a case. Unfortunately, people can suffer personal injuries in a variety of ways. Here are just a few examples of circumstances when you should consult with a personal injury law firm in Los Angeles.
Examples of Personal Injuries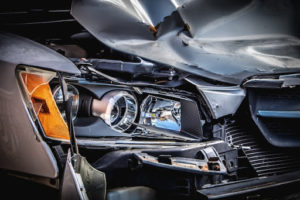 Workplace accidents or illnesses

Assault or battery

Construction accidents

Exposure to toxic substances
Like most states, California has a two-year statute of limitations for personal injury. This means that you have two years after the incident to file a suit unless the injury was not discovered right away. In that instance, you have one year from when the injury was discovered. If you are approaching the statute of limitations for a personal injury, don't wait any longer to contact a personal injury lawyer in Los Angeles. 
How a Los Angeles Personal Injury Lawyer Can Help
Navigating through insurance coverage and figuring out the right medical care is stressful and time-consuming. Our attorneys will be there for you while you try to get healthy, communicating with your insurance company and finding you the right care. We will also work with you to get justice from those who caused your injuries. Our representation will be truly collaborative.
In a California personal injury case, the goal is to "restore" you back to the position you'd be in before the accident/injury. In these cases, restitution is in the form of money. If your case goes to trial, your Los Angeles personal injury attorney can win you money to cover any expenses associated with your injury, known as damages.
Damages in a personal injury lawsuit in the state of California usually cover economic costs and non-economic losses. They also may include punitive awards.
Economic Damages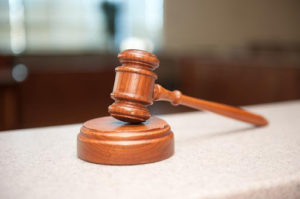 Medical treatment

Lost wages/future earnings

repair/replacement of property

Loss of earning capacity
Non-Economic Damages
Pain and suffering

Emotional distress

Loss of enjoyment of life

Inconvenience

Loss of consortium
Punitive Damages
In California, if the defendant's actions were particularly careless, and your Los Angeles personal injury attorney can prove that the defendant's actions demonstrated malice, oppression, or fraud, the court may decide to award punitive damages to punish the defendant for their wrongdoing. Most cases will not include a claim for punitive damages. 
Contact the Best Personal Injury Lawyers in Los Angeles County
We know stressful and confusing lawsuits can be, which is why we will keep you fully informed and be in constant communication with you throughout the process. We will aggressively represent you in courts across California, litigating your case professionally and effectively through settlement or trial.
Our lawyers have a combined 150 years of experience representing victims and a proven track record of winning personal injury cases, including class action lawsuits. Our law firm has some of the best personal injury lawyers in Los Angeles County. 
If you suffer a personal injury due to the negligence of others, do not hesitate to contact us. The earlier you get Kiesel Law on your team, the sooner we can begin to assist you in getting your life back on track. Our track record and leadership in the Los Angeles legal community will assure you of the best possible representation.