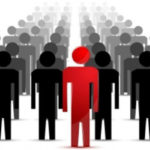 Class Actions
Kiesel Law LLP regularly files class actions against large companies so as to protect the interests of the consumer. When one consumer is injured, harmed or damaged by something that effects many other people, the case can be brought on behalf of a "class". The class consists of all of the people who suffered the same injury, harm or damage.
Many times, consumers lose a small amount of money, or suffer a small amount of harm, as a result of something a company does, and that amount is not large enough for the consumer to seek to recover it in court. By filing the case as a class action, that one consumer can represent everyone who has also suffered the loss. Just because many people have been harmed in a small amount should not mean that they cannot seek justice from the Courts.
Examples of the types of class actions that have been brought by members of Kiesel Law LLP are: illegal recording of telephone calls by businesses without the consent of the consumer, defective automobiles which the manufacturer refuses to fix, employees who are not paid properly by their employers, the wrongful collection of "taxes" by businesses from consumers, and consumer electronics products that fail to function much beyond the limited warranty period.