CVN's Top 10 Most Impressive Plaintiff Verdicts of 2017
CVN's Top 10 Most Impressive Plaintiff Verdicts of 2017
#3:

Hilario Cruz, et al. v. Nissan North America
$25 million verdict over faulty brakes that caused wrongful manslaughter charge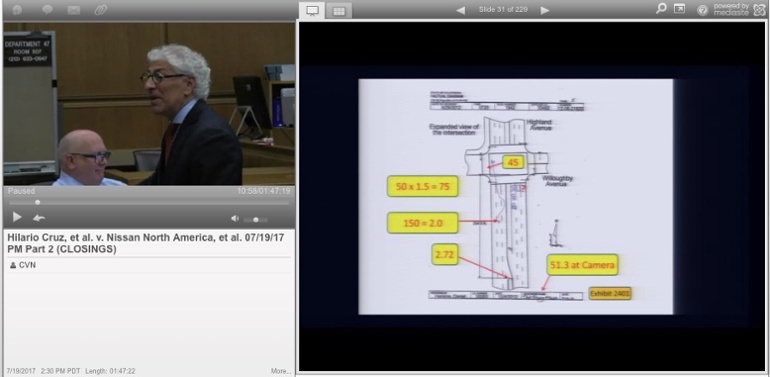 Why it made the list:
When plaintiff Hilario Cruz first filed a lawsuit over the vehicular collision that took the life of his two children and their mother, he sued the driver of the Infiniti SUV that slammed into their car, 74-year-old Solomon Mathenge. Mathenge was later charged with vehicular manslaughter.
Mathenge maintained that the brakes on his vehicle failed, and after prosecutors learned that the same defect Mathenge alleged also served as the basis for a class action lawsuit against Nissan, which manufactures the Infiniti line, they dropped the charges. Cruz then sued Nissan with Mathenge as a co-plaintiff.
The Number one most impressive verdict of 2017 is also a Kiesel Law LLP Trial
#1: Echeverria v. Johnson & Johnson
$417 million verdict in first ovarian cancer talc trial in California
Plaintiff attorneys: Kiesel Law LLP, Robinson Calcagnie, The Smith Law Firm, Beasley Allen Law Firm and Ashcraft & Gerel LLP
__________________________________________________________