Fatal Shooting by CHP Officers
Kiesel Law LLP retained by the Villanueva family after
their unarmed son Pedro was shot and killed by CHP officers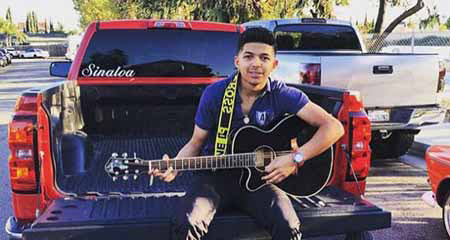 On the evening of July 3, 2016, Villanueva, a 19-year-old student, was shot to death by undercover officers with the California Highway Patrol in Fullerton, California. The officers also shot and injured passenger Francisco Orozco. The officers began following Villanueva's vehicle because Villanueva had attended a sideshow, which is an informal gathering of young adults and their vehicles in parking lots.
"The only basis the undercover officers had for following Villanueva was that he attended the sideshow", said attorney Paul R. Kiesel, who represents the family. "At most, the officers could have issued a ticket". Instead, the CHP officers followed Pedro and Francisco for over five miles without once identify themselves to Villanueva as law enforcement, as they were driving an unmarked police car, wearing plain clothes (no police uniforms), and failed to engage their loud speaker or siren. The undercover officers then followed Villanueva down a cul-de-sac and opened fire on Villanueva's vehicle killing Villanueva and seriously injuring his passenger before identifying themselves as law enforcement.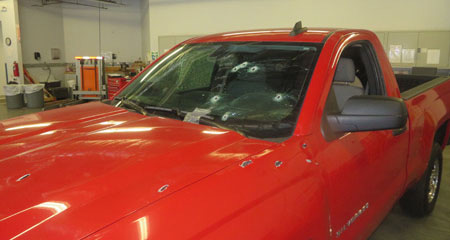 Passenger Francisco Orozco recalls the panic he and Pedro felt while being chased by the unidentified car. "We were followed from the Santa Fe Springs Swap Meet by a black car and chased. They never once used a siren, a loud speaker or provided any warning whatsoever before they started shooting. They never identified themselves as law enforcement until after they stopped shooting." Immediately after the shooting, the undercover officers did not provide C.P.R. or provide any other emergency medical care to Mr. Villanueva, instead waiting for paramedics to arrive. As a result, Pedro Villanueva died from his injuries.
"Villanueva and Orozco feared for their lives because they did not know who was chasing them," Paul Kiesel said, adding that law enforcement has never been "so brazen in their exercise of deadly force."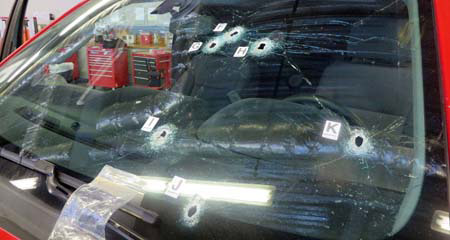 "It wasn't until the bullets stopped that the officers identified themselves as police," Kiesel said. "They were unarmed. They had Fiji water in the center console." Villanueva's parents have called for justice and answers about why their son was shot. Pedro, they said, was a "good boy." "We have no words," said Villanueva's brother, Armando, 21. "There's nothing we can say." The brothers worked together at the family restaurant, Villanueva Mexican Grill, and had hoped to one day open a branch of their own.