Los Angeles Files Against PricewaterhouseCoopers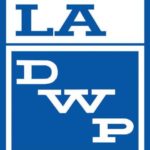 PricewaterhouseCoopers fraudulently misrepresented its ability to implement a new billing system for the Los Angeles Department of Water and Power in order to secure a $70-million municipal contract and subsequently failed to deliver, according to a civil lawsuit filed Friday by the city attorney's office.  According to the city attorney's complaint, PricewaterhouseCoopers "overstated its knowledge, expertise and skills necessary to convert" the existing system and launch a new software platform.
The alleged misrepresentation began after the L.A. utility issued a request for proposals in an effort to modernize its nearly 40 years old customer care and billing system.  As a result of PricewaterhouseCoopers's lack of skills and experience to perform the work stipulated in the contract, the LADWP's system was unable to properly tally service bills for tens of thousands of customers.
Kiesel Law LLP is acting as special counsel for the City of Los Angeles.